Canadian Geospatial Briefing Nov 1st: 1. Canadians buying homes in climate change danger zones 2. Light pollution from satellites 3. Remote Sensing benefits P.E.I. farmers 4. Ottawa's heat map 5. Lungs delivered by drone
Canadians are unknowingly buying homes in climate change danger zones, report finds
Canadians are buying homes, unaware of the areas' high risk of flooding, wildfires and other climate change impacts. This unawareness of the risks of climate change and risk disclosure practices could lead to billions of dollars spent in damage each year. Adaptation could cut these costs but the lack of available public information on the current flood, wildfire or permafrost thaw risks, restricts informed decision making towards adaptation. JBA Risk Management, a private company showed 325,000 buildings in Canada to be at risk of flooding from heavy rainfall while 625,000 at risk from flooding due to rivers breaching their banks, while building owners are completely unaware of these risks. The Government and provinces, in their attempt to adapt to climate change, are not incentivizing greater public usage and exposure to data on flood mapping, emergency plans and critical infrastructure protection, fast enough.
Canadians are unknowingly buying homes in climate change danger zones, report finds | CBC News
Increased space debris and light pollution from satellites worry Canadian professors
There has been a rapid increase in satellite launches, with dozens of communications satellites sent into orbit every two weeks. Starlink, a satellite internet constellation operated by Elon Musk's private U.S. aerospace company SpaceX, has launched nearly 2,000 of the 3,500 satellites last year. Based on the model created by Samantha Lawler, Hanno Rein and Aaron Boley, 200 satellites will become visible to the naked eye at 50 degrees latitude by next summer, while even fewer stars of the 4,000 visible stars will be detectable from the increased light pollution. SpaceX has attempted to control light pollution by reducing sunlight reflected off satellites through the installation of vizors. It has also decreased target altitudes of satellites, to minimize chances of satellite collision from lengthy decomposition period in higher altitudes. These changes will surely impact the safety and sustainability of space in the future but more people should become aware of it in order to enforce internet service providers to make more informed decisions.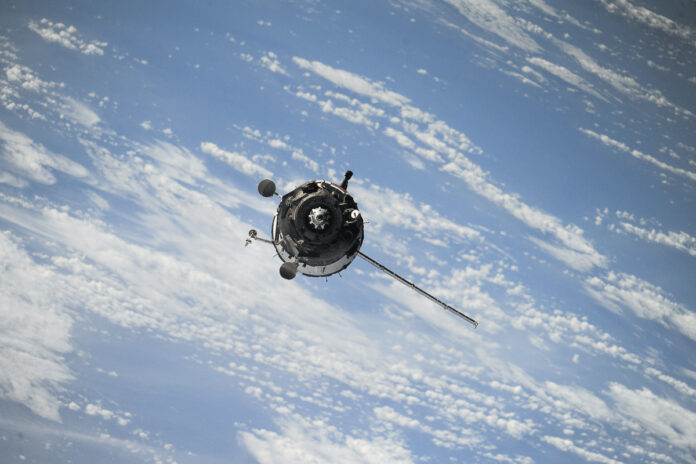 Increased space debris and light pollution from satellites worry Canadian professors | The Charlatan, Carleton's independent newspaper
Remote sensing creates maps of fields to guide P.E.I. farmers
University of Prince Edward Island (UPEI) researchers are helping farmers maintain their crops, by using remote sensing tools and electroconductivity to scan and map the slope and elevation of different zones in the Island fields. Mapping allows the farmers to manage the field in a site-specific way, and adjust fertilizer rate based on the variety within the fields, thus increasing productivity and fertility. Soil compaction poses a challenge in all agricultural systems from all the tillage and traffic on soil, but P.E.I. farmers are now able to detect the depth and state of compaction through remote sensing. Moreover, electroconductivity allows the farmers to understand soil variables and characteristics, such as, the mositure content and micro/macronutrients present in the soil. The ability to adjust the number of nutrients going into the soil while maintaining productivity is not only bringing in profit but also reducing environmental impacts.
Remote sensing creates maps of fields to guide P.E.I. farmers | CBC News
Precision Agriculture Research Program | Dr. Aitazaz Farooque (upei.ca)
How hot is your 'hood? New map takes Ottawa's temperature
The colour-coded map (blueish-green indicating low temperature and brownish-red indicating very high temperature) derived from satellite imagery of Ottowa, shows a wide range of surface temperatures recorded on July 18th 2019, when Environment Canada issued a heatwave warning. The temperature was lower, around 15 C, along portions of the Ottawa River to a high of 36-38 C in certain small pockets of the city where shortage of both water and vegetation was observed. High-temperature pockets were mostly observed in parking lots where the buildings had flat roof and lacked in vegetation, which hindered heat absorption and led to the urban heat effects. Besides, the heat map is a powerful tool to represent the housing inequality problem and make policy and planning changes around built environment, to protect the vulnerable populations exposed to higher temperatures. Increasing canopy rate, green roofs and permeable pavements in the parking lot will help cool down hot spots.
How hot is your 'hood? New map takes Ottawa's temperature | CBC News
How lungs delivered by drone saved an Ontario man's life
Alain Hodak, 63 years old and drone enthusiast, was diagnosed with pulmonary fibrosis in the year 2019 and received the first-ever drone delivered organ transplant. The purpose-built drone travelled 1.5 km across Toronto downtown to Toronto General Hospital in 6 minutes for the delivery. Drones being automated, had few transport or logistical issues and required no pilots but involved plenty of permission requests from Nav Canada and Health Canada, specially to operate in a busy city like Toronto with lots of radio frequency interference. The flight took place after 53 test flights and with a navigation system that could not be interfered with. A ballistic parachute was installed in the drone to help it slowly come down to the earth if the engines were to cut off or the drone got tipped. Besides the flight process, the drone itself was made with carbon fibre and had the lungs filled with oxygen and set in the optimal temperature within a cooler box inside the drone. Thanks to the impressive drone delivery process, Hodak was able to recover after 10 hours and virtually attend his daughter's wedding two days after the operation. It was a watershed moment for organ delivery across the world and incentivized the development of bigger delivery drones that can travel longer distances.
How lungs delivered by drone saved an Ontario man's life | CBC News