International Geospatial Briefing April 6th: Google Map with AI-powered updates; Suez Canal and maritime chokepoints; Mapping Covid-19 pandemic in Peru; Private influence on OpenStreetMap; Call for ethical location data use
Redefining what a map can be with new information and AI, new features coming to Google Maps, including AR for airports and malls, eco-friendly routes
A recent update on Google Map has seen many new features to the application. Developing from plainly giving out map information and route planning, Google has been pushing what Google Map can bring to its users. Adding over 100 AI-powered improvements, users are expecting to see features, including Live View – an indoor augment reality in places like malls in Chicago, transit stations in Tokyo and airport in Zurich, new weather and air quality layer, eco-friendly route planning – avoiding low-emissions zones and even contactless grocery curbside pickups.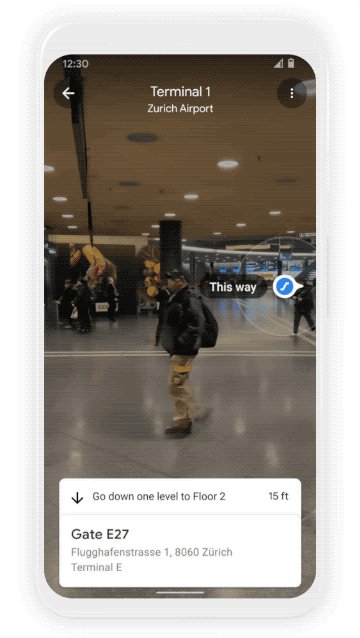 https://blog.google/products/maps/redefining-what-map-can-be-new-information-and-ai/
https://www.cnn.com/2021/03/30/tech/google-maps-airport-mall-navigation/index.html
Mapping the World's Key Maritime Choke Points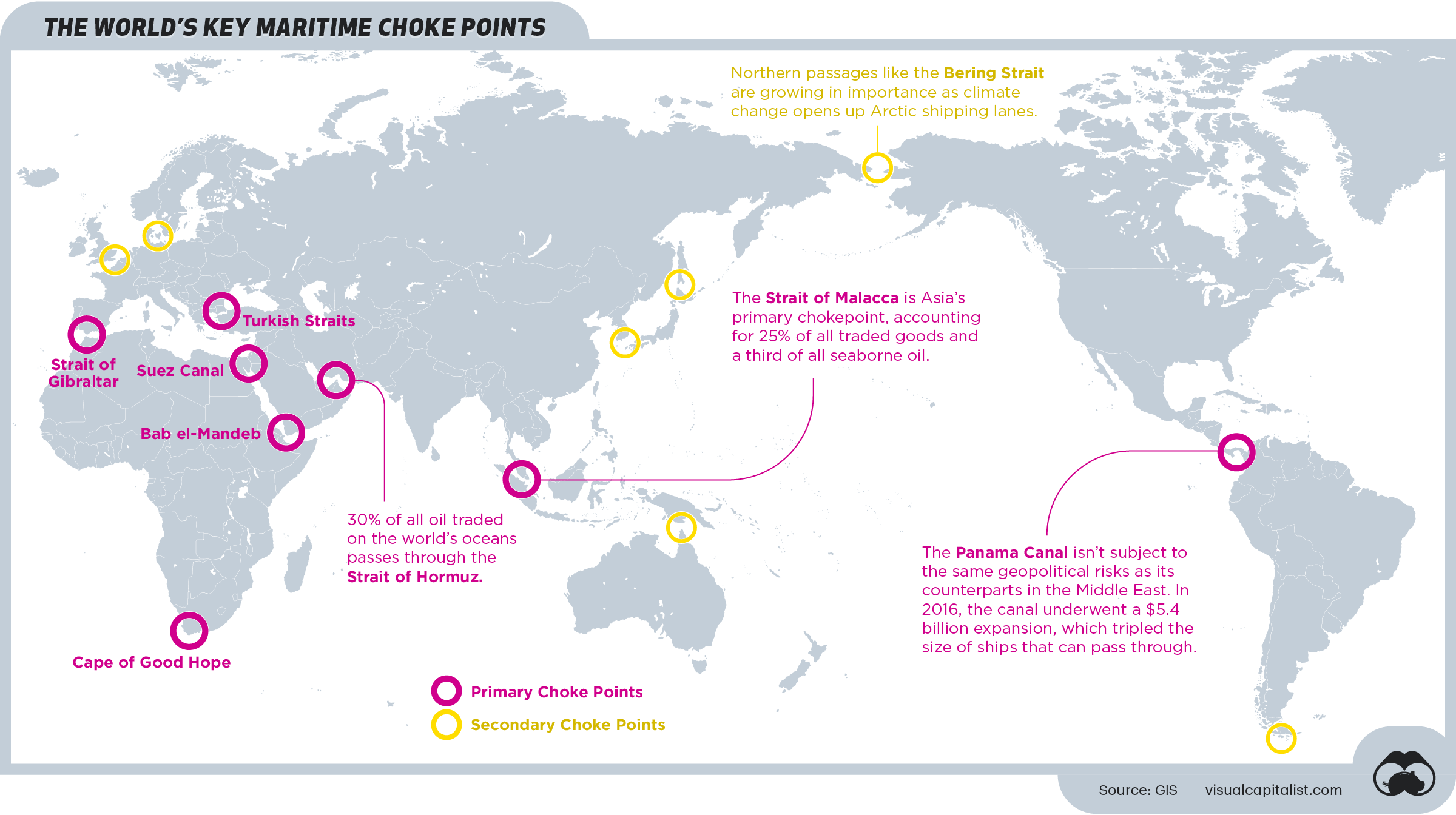 In light of the recent incident that happened on the Suez Canal and learning how it affects globally, Visual Capitalist mapped out the maritime chokepoints around the world. Looking beyond Suez Canal, there are many nautical bottlenecks with different degrees of risk that would potentially comprise those key routes.
https://www.visualcapitalist.com/mapping-the-worlds-key-maritime-choke-points/
Covid-19 Pandemic in Peru: Mapping Health Implications; Challenges and Opportunities
Humanitarian OpenStreetMap Team (HOT) and Global Active Learning (GAL) are helping the struggling Peruvian for better decision-making with geospatial technologies. Supporting the communities by mapping rural and vulnerable populations in the Cusco region, spatial data provide vital information for the government officials to lay out plans to combat the pandemic.
Meanwhile, HOT are working with YouthMappers to empowered rising students to investigate and create solutions to problem with spatial data. These skills will help the aspiring public health workers, social scientists of tomorrow to address complex issues like Covid-19 and beyond.
https://www.hotosm.org/updates/covid-19-pandemic-in-peru-mapping-health-implications/
Inside the 'Wikipedia of Maps,' Tensions Grow Over Corporate Influence
GIS professionals are no stranger to OpenStreetMap (OSM). In fact, OSM has been the powerhouse of the world's technology infrastructure since its launch in 2004. Built on a network of mostly volunteer contributors, OSM has been described as the "Wikipedia for maps." However, OSM has been changing, with growing influence from the private sector. Big Techs have been contributing more and more to OSM, Apple Maps from Apple, logistics team from Amazon, route data from Uber.
"Maps can never be a perfect representation of the world — they are instead a representation of how the map-makers perceive the world," said Frederik Ramm, a longtime OSM volunteer. The future of open, crowdsourced OSM, under the rising influence from private companies, might be worth keeping a close eye on.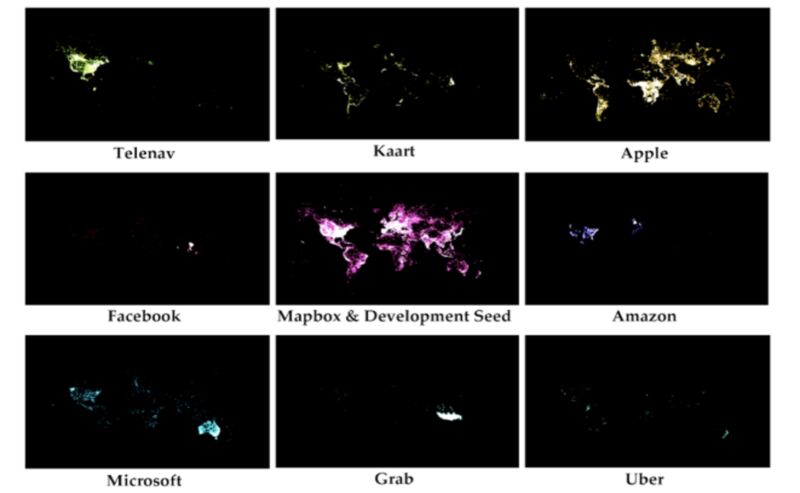 https://www.bloomberg.com/news/articles/2021-02-19/openstreetmap-charts-a-controversial-new-direction
Groups Call for Ethical Guidelines on Location-Tracking Tech
Locus Charter has proposed 10 guidelines regarding the ethical use of location data in wake of the rising concerns of the locational data accessibility from organizations. The Charter is trying to grapple the potential benefits and risks of a world of invisible real-time tracking, and how those with access to the data could better adhere to the best practice of data usage. Eventually, the conversation will move to regulation on these platforms that can get a hold of our precise movement recorded by our smartphones.
https://www.wired.com/story/groups-call-ethical-guidelines-location-tracking-tech/
Feature Image: Maxar's GeoEye 1 satellite of the Ever Given container ship in the Suez Canal at 11:52 a.m. on Monday, March 29, as crews freed the vessel after six days blocking the Suez Canal. Credit: Satellite image ©2021 Maxar Technologies